Podcast: Play in new window | Download () | Embed
Subscribe: Apple Podcasts | Email | RSS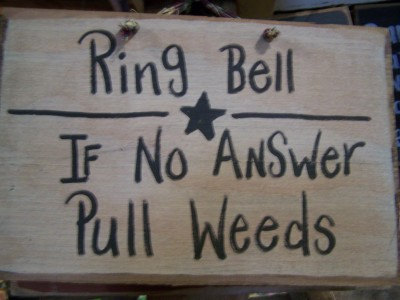 Corey and Todd record the weekly installment on Halloween night and discuss friend of the show Jared, in Nebraska's efforts to communicate with a state senator over state citizenship and protected rights.  Additionally, Jared reached out to the Social Security Administration and their feedback is very illuminating.  Lastly, Corey updates us on the status of the new presiding judge for the Orange County Superior Court, Margines and his ascendancy to same. Based on the (then) assistant presiding judge Margines' reply to Corey's letter reporting a criminal conspiracy in the Superior Court, Corey outlines the early stages of his federal law suit over usage of titles of nobility and the steps he is taking to hold more gov-co actors accountable to the oath of office they take.
Special thanks to @J_FrederickHall for sharing the results of his pursuit of low risk and high reward engagement with gov-co.
[Todd is on the road, and failed to bring his recording rig, so apologies for the less than optimal audio quality. Agenda31 will return to its normal production levels in the next episode.]
Nebraska Legislator: "Long story short, you cannot be a citizen of a state."
On Oct 20, 2015, at 6:15 PM, Jared Hall  wrote:
Dear Congressman Morfeld,
I'd like to first thank you for your service to the great state of Nebraska.
Secondly, I'd like to ask about what it means to be a citizen of The State of Nebraska and what rights it grants me. Is there a different in being a citizen of the State of Nebraska and being a recognized citizen of the Federal Government of The United States of America? If so, which rights come first, my State citizenship rights, or the federal government granted rights? May I  lost my citizenship as Nebraskan under the State constitution, or must it be listed as a citizen of the United States of America?
On Oct 20, 2015, at 9:44 PM, Adam Morfeld wrote:
Hi Jared,
Thanks for the email. I wish I was a Congressman, I would get paid a lot more!
You are a citizen of the United States and a resident of the state of Nebraska. Individual states do not have their own citizenship status, only residency for certain purposes, such as tuition, and registering to vote.
Different privileges are afforded to residents of the state by virtue of being a resident, have different requirements. For instance, for purposes of voting, once you have legal "domicile" so presence in the state, you can register to vote (so some kind of meaningful presence you would call a home), but for purposes of in state tuition, they have much more strict residency requirements.
If you leave the state and do not meet certain requirements you can lose certain privileges such as in state tuition.
Long story short, you cannot be a citizen of a state. You can only be a citizen of the United States, and a resident of a state.
Hope this helps!
Best
Adam
Senator Adam Morfeld
Nebraska Legislature | 46th District
State Capitol, Room 1008
On Oct 20, 2015, at 11:00 PM, Jared Hall  wrote:
Senator,
By doing a simple search and find of the Nebraska state constitution, I find the rights of a 'person' being referred to as the rights of a citizen.
This seems to me to be conflicting with your reply email about how I am simply a resident of Nebraska, as apparently there is no such thing as a citizen of Nebraska.
On Oct 20, 2015, at 11:02 PM, Adam Morfeld wrote:
It's not conflicting, it is just referring to citizens of the United States in the state constitution.
Take care Jared, and thanks for getting in touch.
Adam
Sent from my iPhone
Social Security: "SSA may not cancel or destroy that record."
Jared Hall wrote:
"I would like information on the legality of opting out of SSA mandates.
I recognize that by having a social security number, I have signed a legal contract stating that I am "Federal Government personnel." However, given that I was assigned at birth this number, I believe that my participation in this contract has not been voluntary. Furthermore, I believe that being a minor at the time of my original employment with both a legal corporation and also the United States Federal Government, the contract is void. On a third note, having not been informed of US Code Title 5, Section 552, Paragraph A, Sub-paragraph 13, is a direct violation of informed consent.
Please provide me with the methods in which to leave the SSA program.
Thank you."
In Christ,
Jared Hall
From: SSA.Comments@SSA.gov
Date: October 23, 2015 at 9:10:45 PM CDT
To: jfrederickhall@____________.com
Subject: jfrederickhall\Response\6402271\ALTAVILLA WBDOC 11159\
Thank you for contacting the Social Security Administration.
We apologize for the delay in answering your inquiry. We regret any inconvenience this may have caused.
When someone has applied for and been assigned a Social Security number (SSN) based on a validly signed application, the Social Security Administration (SSA) may not cancel or destroy that record.
The Privacy Act of 1974 authorizes agencies to maintain in their records any information about an individual that is relevant and necessary to accomplish a purpose of the agency that is required by law. SSA is required by law to establish and maintain records of wages and self-employment income for each individual whose work is covered under the program. The SSN is considered relevant and necessary for that record keeping purpose. Consequently, valid SSN's are permanently part of the records of Social Security.
The Social Security Administration (SSA) is changing the way Social Security Numbers (SSNs) are issued. This change is referred to as "randomization." The SSA is developing this new method to help protect the integrity of the SSN. SSN Randomization will also extend the longevity of the nine-digit SSN nationwide.
Prior to June 25, 2011, SSA assigned SSNs within the confines of the area numbers allocated to a particular State based on data keyed to the enumeration system.
To see the most recent information about the allocation of Social Security numbers go to the Social Security Administration Web page at the following Internet address:
http://www.socialsecurity.gov/employer/stateweb.htm
Further information about SSN's that are currently assigned is available on the Social Security Administration's Web site at the Internet address below:
http://www.socialsecurity.gov/employer/highgroup.txt
For a history of the SSN, access the following Internet address: