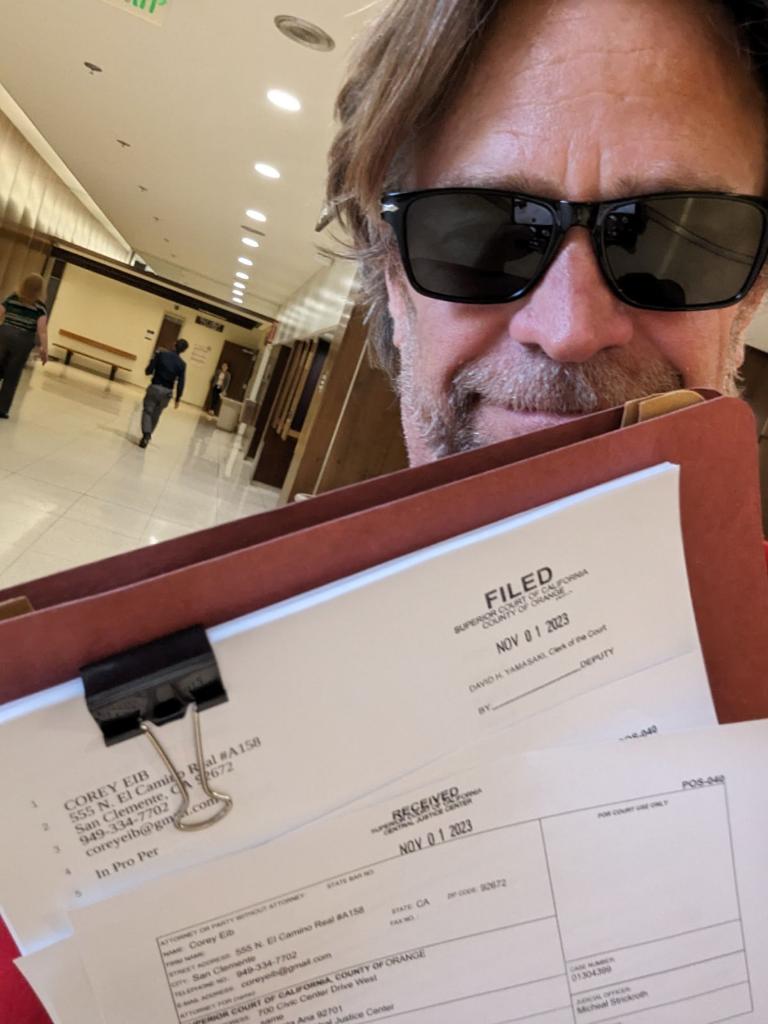 Corey and Todd are guests on the Unfiltered Data 2.0 podcast, going live at 9:15pm CST on Wednesday November 1, 2023.
Hosted by David "The Butcher" Clifford, Rob Gordon and Steve Lafrate, and produced by Chris Maltsburger. This show is about anything and everything, but bring your facts! Open-minded non-denominational confrontational conversations!
Tune in at the link below.
Any and everybody is welcome to call in at 563-999-3764 to be heard and ask a question on UNFILTERED DATA 2.0
UPDATE: Today Corey filed his Appellant's Opening Brief at the Orange County Superior Court.
Corey's Writ of Mandamus case is moving forward with a trial set for December 8, 2023.
Read Corey's Opening Brief below.