Podcast: Play in new window | Download () | Embed
Subscribe: Apple Podcasts | Email | RSS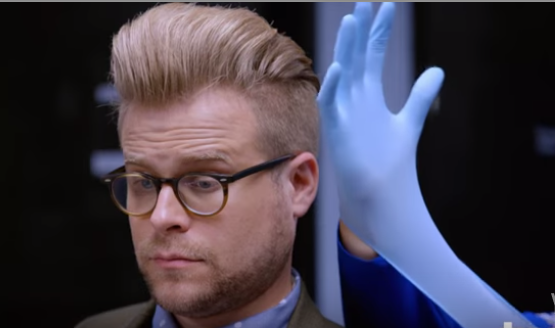 TSA's Security Is an Illusion
Adam Ruins Everything
Paying to Be In Voluntary Servitude
In Des Moines, Polk County leaders say the suspension of the EB-5 program will leave developers short on financing for the $101 million downtown Hilton Hotel convention center project. Without the foreign investors, Polk County Administrator Mark Wandro said the county will use taxpayers to back up $20 million borrowed to replace financing they hoped to raise through the sale of U.S. citizenship.
Source: http://qctimes.com/news/opinion/editorial/congress-blocks-legal-immigration/article_3b0669a6-48ad-54aa-9852-1bd2df8cc852.html
"My review of the transcripts did not reveal any such language."
– Superior Court of California County of Orange Assistant Presiding Judge Charles Margines

Which transcripts, judge?! 
PDF: Superior Court of California County of Orange Assistant Presiding Judge Charles Margines Response to Corey Eib 9-22-2015
This above is in response to Corey's letter:  CoreyEib.CriminalConspiracyLetter.to.GlendaSaunders.SuperiorCourtJudge.
Supreme Court Echo Chamber: Reuters Report
A Reuters examination of nine years of cases shows that 66 of the 17,000 lawyers who petitioned the Supreme Court succeeded at getting their clients' appeals heard at a remarkable rate. Their appeals were at least six times more likely to be accepted by the court than were all others filed by private lawyers during that period.

The lawyers are the most influential members of one of the most powerful specialties in America: the business of practicing before the Supreme Court. None of these lawyers is a household name. But many are familiar to the nine justices. That's because about half worked for justices past or present, and some socialize with them.
Full story: http://www.reuters.com/investigates/special-report/scotus/
RIP: Irwin Schiff (1928-2015)
Author of The Federal Mafia and many other efforts to expose the tyranny of the IRS, "got it 99% correct" according to Corey. He just never availed himself of the argument that he was not a US Citizen, and thus not Federal Personnel.
His primary site :http://www.paynoincometax.com
Wikipedia page: https://en.wikipedia.org/wiki/Irwin_Schiff
"Frivolous Arguments" Get US Citizens $5K Fine, With No Due Process
TAX RELIEF AND HEALTH CARE ACT OF 2006
(Highlights below):
Sec. 407. Frivolous tax submissions.

(a) Civil Penalty for Frivolous Tax Returns.–A person shall pay a penalty of $5,000 if–

….is based on a position which the Secretary has identified as frivolous under subsection (c)

(c) Listing of Frivolous Positions.–The Secretary shall prescribe (and periodically revise) a list of positions which the Secretary has identified as being frivolous for purposes of this subsection.

"The List" of Frivolous Arguments is available here, and includes the following:

(9) Federal income taxes are unconstitutional or a taxpayer has a constitutional right not to comply with the Federal tax laws for one of the following reasons:
a. The First Amendment permits a taxpayer to refuse to pay taxes based on religious or moral beliefs.
b. A tax payer may withhold payment of taxes or the filing of a tax return until the Service or other government entity responds to a First Amendment petition for redress of grievances.
c. Mandatory compliance with, or enforcement of, the tax laws invades a taxpayer's right to privacy under the Fourth Amendment.
d. The requirement to file a tax return is an unreasonable search and seizure contrary to the Fourth Amendment.
e. Income taxation,tax withholding,or the assessment or collection of tax is a "taking" of property without due process of law or just compensation in violation of the Fifth Amendment.
f. The Fifth Amendment privilege against self-incrimination grants taxpayers7 the right not to file returns or the right to withhold all financial information
from the Service.
More from the original blog posting and CSR Interview wit Bob Schulz and Jeff Dickstein at: http://www.thirdrailblog.com/showlinks-dec18-2010
License Plate Readers Gone Wild
"Defining LPR data as personal information makes sense, as our vehicles are essentially an extension of our identity and location. If you have information about my car collected by a license plate reader, you have information about me, where I've been, and with whom I associate."
Full story: http://arstechnica.com/tech-policy/2015/10/in-2016-california-cities-must-fully-describe-license-plate-reader-policies/
The NYPD is set to sign a $442,500 deal over three years with Vigilant Solutions to subscribe to the company's massive private automated license plate reader (ALPR or LPR) database, according to a recent contract awards hearing. The database reportedly contains 2.2 billion records.
Full story: http://arstechnica.com/tech-policy/2015/03/nypd-to-conduct-virtual-stakeouts-get-alerts-on-wanted-cars-nationwide/