Podcast: Play in new window | Download () | Embed
Subscribe: Apple Podcasts | Email | RSS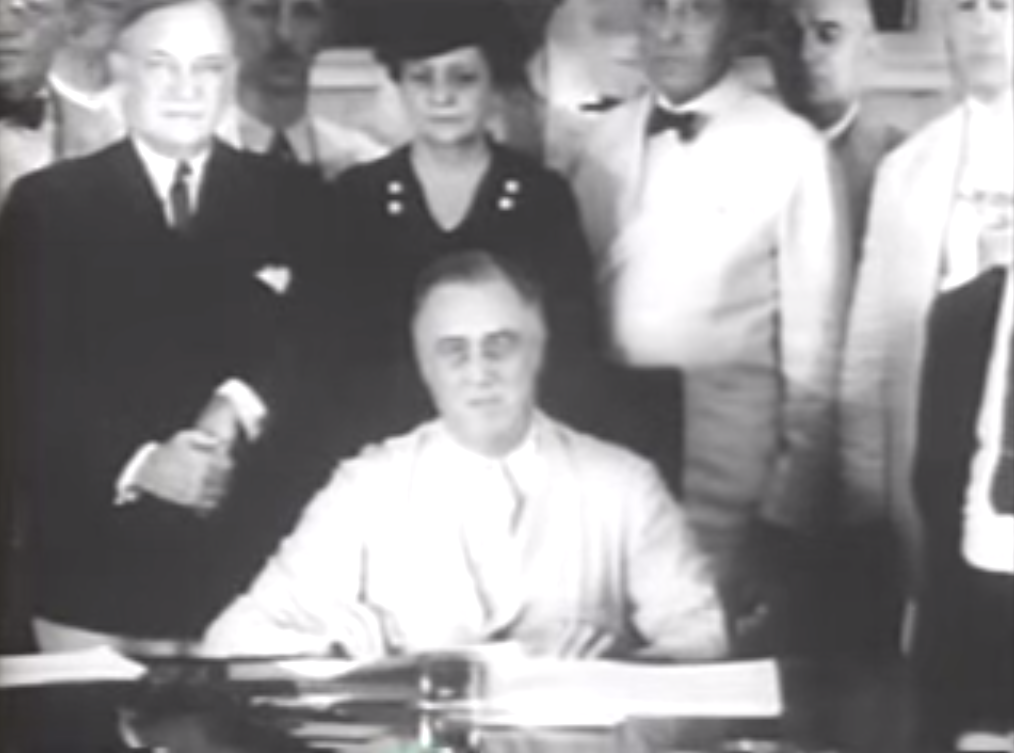 August 14, 2015: 80th Anniversary of Signing of Social Security Act
"This social security measure gives at least some protection to fifty millions

of our citizens,

who will reap direct benefits through unemployment compensation…" – FDR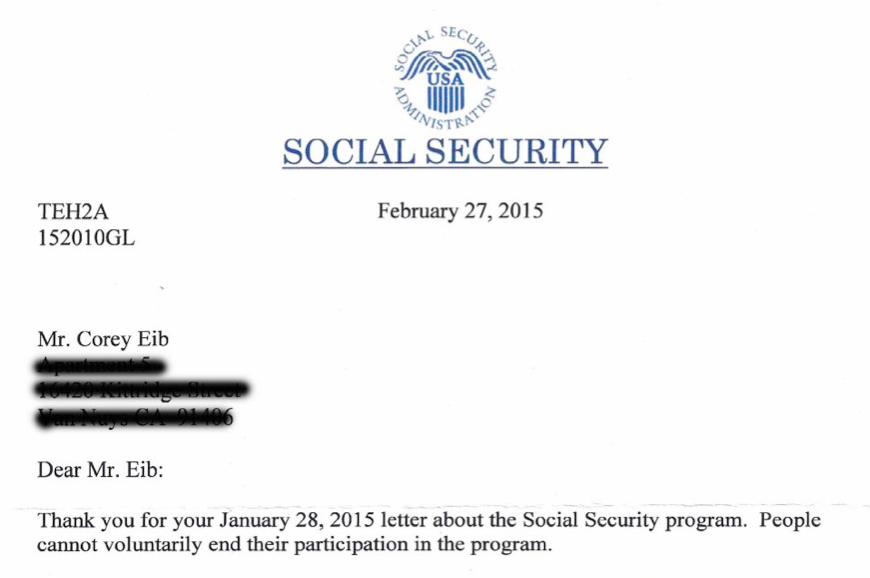 "People cannot voluntarily end their participation in the program." – SSA
Everyone with a Social Security Number is Considered Federal Personnel

Agenda 21 in Play with Proposed California Gas Bill
SB-350 Clean Energy and Pollution Reduction Act of 2015.
EPA Terrorizes People Who Rely on Animus River
Geologist Predicted the EPA Would Create the Problem : Munchhausen by Proxy
"Monsters in the Closet: Munchausen Syndrome by Proxy"
http://ccn.aacnjournals.org/content/30/6/46.full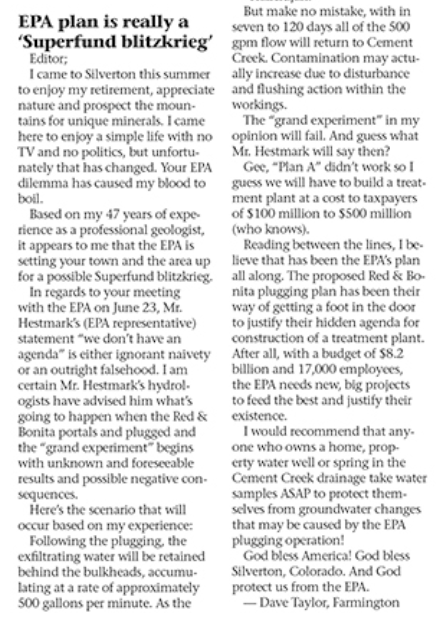 Source: http://www.silvertonstandard.com/news.php?id=847
Titles of Nobility & Impairing a Contract Prohibited by Constitution


Analysis of Titles of Nobility: http://www.heritage.org/constitution#!/articles/1/essays/73/state-title-of-nobility
Los Angeles City Council moves to increase traffic, reduce traffic capacity of roads:  http://www.latimes.com/local/lanow/la-me-ln-mobility-plan-20150811-story.html
Kelly Thomas' Killer Arrested for Domestic Violence
"Police respond[ed] to a report of a family disturbance [and] arrested Manuel Ramos on July 16 after he allegedly assaulted a woman in the 3600 block of W. Oak Avenue." Ramos was then booked on the charge of misdemeanor domestic violence, but soon after posted bail and was released.
Protestors and Journalists Continue to be Tyrannized
"What is more ridiculous is that journalists and live-streamers who covered the Kelly Thomas case are being dragged through a long and tedious court ordeal. They are facing charges, trials, and time in prison for simply filming and documenting the protests that occurred as result of the officers' acquittals. Our own Patti Beers—also known as "P.M." on her social media accounts—is facing such absurd charges for filming the acquittal protests. Patti's trial has been covered by the Anti-Media, The Fifth Column, OC Weekly, AnonHQ, and more."
Full story: http://theantimedia.org/cop-aquitted-in-murder-of-kelly-thomas-arrested-for-domestic-violence/
Coast Guard Loses 4,000 LBS of Cocaine
After removing 12,000 pounds of the narcotics aboard, the crew of Stratton attempted to tow the vessel to shore as evidence," the Coast Guard said in a press release. "However, the semi-submersible began taking on water and sank."
http://thefreethoughtproject.com/coast-guard-loses-4000-pounds-cocaine-biggest-busts-history/
http://www.rt.com/usa/311809-us-coast-guard-loses-cocaine/
Will Proven Irvine California Police Chief Impersonator  & Lead Investigator at the Coast Guard Get to the Bottom of It?
[from
Episode A31-037
] Michael Berkow it appears was never appointed, and there was no vote by the City Council. Instead, he was "Introduced" as a Chief of Police to the City Council. These minutes appear to document a conspiracy involving City Manager Allison Hart to impersonate a peace officer and usurp the office of Chief of Police for Irvine. 
Council minutes 2001 Chief Berkow
Berkow, who is presently holding a high level command position with the Coast Guard, appears that he was never appointed by the Irvine City Council. Instead the council minutes obtained so far indicate he usurped the office of chief of police with the assistance of the City Manager, then quickly left for a checkered stint at LAPD, Boston and Savannah (http://savannahnow.com/news/2006-12-20/berkow-admits-lapd-tryst-deputy-chief)