Podcast: Play in new window | Download () | Embed
Subscribe: Apple Podcasts | Email | RSS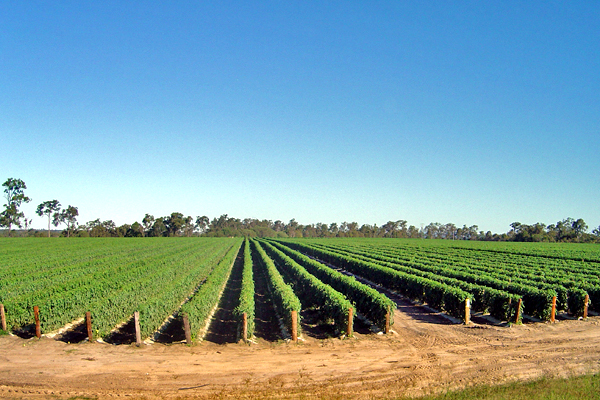 Riding with a Californian
Corey spells out the state citizen status in a 48 min car ride on LA's freeways.
GAO FOIA Request and Response
Response from GAO – July 15 2015 REDACTED
CoreyEib.Letter.to.GAO.requesting.disclosure.of.political.obligations
Rohnert Park Cop Being a Doosh
Corey's Response
https://youtu.be/63sU4-B2Rdk
Letters Corey sent in response to what he observed on the video above, are posted below.
Preventative maintenance for when you see this behavior by cops where you live.
Complaint to CA Attny General Redacted
PRA Request Title 18 Violation Youtube Video Redacted
Report to Police Chief CA Penal Code Violation Redacted
TomManger.BigCityChiefPresident.99.9PercentGoWayYouWant
Is Ted Rall Correct?
It is time for the American people to exercise their constitutionally protected right to roll their eyes at cops. Let the sarcasm flow freely. Let us ridicule them and make fun of them when they do and say stupid things. Let's argue with them when they're wrong.

Seriously, I mean it when I say that the future of the Republic may depend upon us no longer being polite to cops.

People who argue that everyone should be excessively deferential to police, that they should all bite their tongues, that they should be slavish and wimpy and passive and submissive in the face of these public employees simply because they wear blue uniforms and a badge, should be aware that they are arguing in favor of something extremely disgusting and extremely dangerous, something that most of us thought was defeated in 1945: Fascism.
Full story: http://anewdomain.net/2015/07/27/talk-back-to-the-police-its-your-right-to-not-be-polite-with-the-cops/
Agenda 21 Segment
Tweeted by a fan of A31 to us is this video below, an array of statements by bureaucrats, consultants, politicians and globalists who seek to destroy property rights under the auspices of "saving the planet."
▶ WTF IS GOING ON IN CALIFORNIA THIS IS THE MOST IMPORTANT VIDEO YOU WILL EVER SEE ABOUT CALIFORNIA – YouTube http://t.co/7dkt59QtYj

— PG.Chrys (@PG_Chrys) August 5, 2015
Jury Nullification News
http://theantimedia.org/man-arrested-charged-with-multiple-felonies-for-telling-jurors-about-their-rights/
http://notmytribe.com/2015/occupier-mark-iannicelli-charged-with-jury-tampering-for-distributing-fliers-about-jury-nullification-at-courthouse-844241.html
http://fija.org/2015/07/28/man-sharing-jury-nullification-information-arrested-in-denver/
Colorado Code
18-8-609. Jury-tampering

(1) A person commits jury-tampering if, with intent to influence a juror's vote, opinion, decision, or other action in a case, he attempts directly or indirectly to communicate with a juror other than as a part of the proceedings in the trial of the case.

(1.5) A person commits jury-tampering if he knowingly participates in the fraudulent processing or selection of jurors or prospective jurors.

(2) Jury-tampering is a class 5 felony; except that jury-tampering in any class 1 felony trial is a class 4 felony.
Iowa Code
720.4 TAMPERING WITH WITNESSES OR JURORS.
A person who offers any bribe to any person who the offeror
believes has been or may be summoned as a witness or juror in any
judicial or arbitration proceeding, or any legislative hearing, or
who makes any threats toward such person or who forcibly or
fraudulently detains or restrains such person, with the intent to
improperly influence such witness or juror with respect to the
witness' or juror's testimony or decision in such case, or to prevent
such person from testifying or serving in such case, or who, in
retaliation for anything lawfully done by any witness or juror in any
case, harasses such witness or juror, commits an aggravated
misdemeanor.
Source: http://coolice.legis.iowa.gov/cool-ice/default.asp?category=billinfo&service=iowacode&input=720#720.4
This pamphlet embedded below, has been handed out at Scott County Courthouse dozens of times to all who enter the building and would take one. We've heard anecdotal evidence that judges bring this pamphlet up and tell jurors to ignore the information in it as inaccurate.
I've also heard that Marlita Greves, the chief "justice" of the 7th judiciary, in a statement to the scott county board of supervisors, stated that the challenges the courts are having with no jurors showing up for jury duty are because the people handing out this pamphlet above, who "are sovereigns" she purportedly stated, are telling the public they don't need to show up for jury duty.
The Concerned Citizen Vol 1 Issue 1
Source: http://scottcountyifa.blogspot.com/2011/04/concerned-citizen-vol-1-issue-1.html