Podcast: Play in new window | Download () | Embed
Subscribe: Apple Podcasts | Email | RSS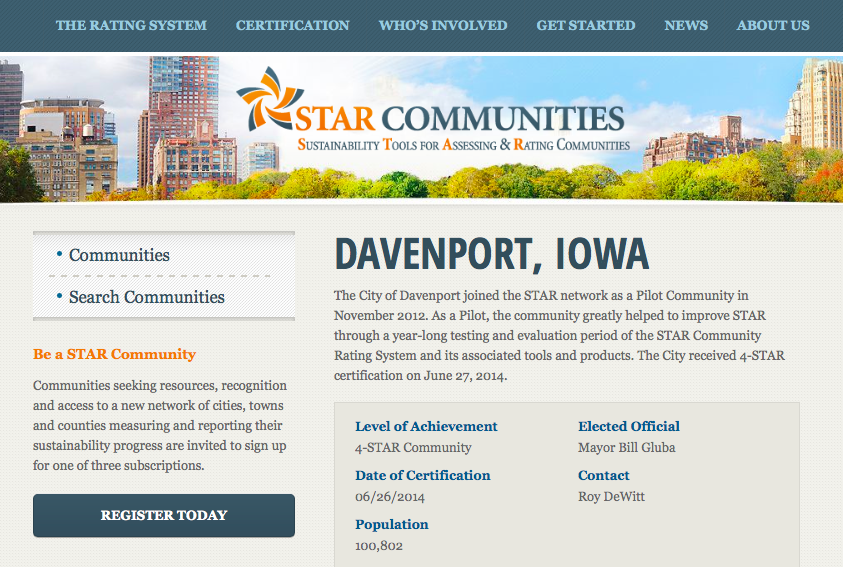 Mayor Gluba Launches Agenda21 in Davenport, Iowa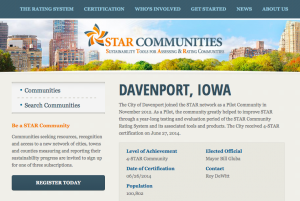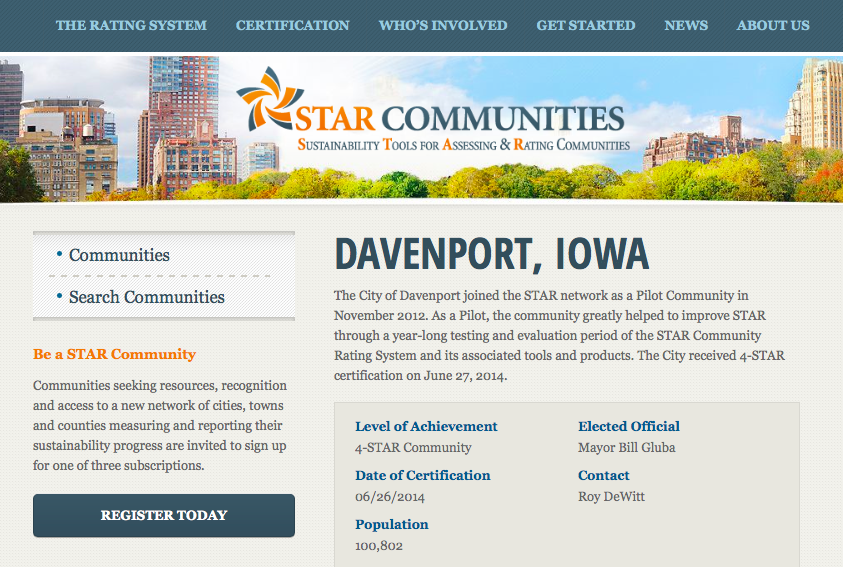 http://www.starcommunities.org/communities/19-iowa-davenport
Retired Davenport teacher and current school board member Bill Sherwood, who also is on the commission, said the commission is a way of placing environmental issues "on the front burner."

"If the scientists are correct, and I'm willing to bet that they are, we need to take action now to protect the environment and reduce our carbon footprint," Sherwood said. "What legacy are we leaving for our grandchildren? It could be catastrophic."
Source: http://qctimes.com/news/local/government-and-politics/davenport-s-environment-commission-meets-for-first-time/article_dbfb62fb-dacb-5ade-8dfd-033b22b44544.html.
Do 97% Percent of Scientists Really Agree?
Read the details… it's 97% of the 33% of the scientists who expressed an opinion on man-made global warming that have a consensus. Clearly 2/3rds of the source that this 97% meme is derived from expressed no opinion on AGW.
http://iopscience.iop.org/1748-9326/8/2/024024
We analyze the evolution of the scientific consensus on anthropogenic global warming (AGW) in the peer-reviewed scientific literature, examining 11 944 climate abstracts from 1991–2011 matching the topics 'global climate change' or 'global warming'. We find that 66.4% of abstracts expressed no position on AGW, 32.6% endorsed AGW, 0.7% rejected AGW and 0.3% were uncertain about the cause of global warming. Among abstracts expressing a position on AGW, 97.1% endorsed the consensus position that humans are causing global warming.
Source: http://adam.curry.com/html/NoAgendaEpisode640Pu-1407094417.html#tabshownotes
Regarding Gluba's comment about lighting a single candle in the darkness he should read this: http://www.csmonitor.com/Environment/Bright-Green/2009/0327/does-lighting-candles-for-earth-hour-defeat-the-purpose
Carbon Tax in Fuel Tax in California?
http://www.ocregister.com/articles/gas-632467-tax-californians.html
FUSION CENTER FOCUS! Orange County Intelligence Assessment Center
https://ociac.org/default.aspx/MenuItemID/217/MenuGroup/HomeRight.htm
DHS officials did not provide evidence to the Subcommittee showing unique contributions that state and local fusion centers made to assist federal counter terrorism intelligence efforts that resulted in the disruption or prevention of a terrorism plot.
Coverage: http://www.hsgac.senate.gov/subcommittees/investigations/media/investigative-report-criticizes-counterterrorism-reporting-waste-at-state-and-local-intelligence-fusion-centers
Full Senate report: http://www.hsgac.senate.gov/download/?id=49139e81-1dd7-4788-a3bb-d6e7d97dde04
New Jersey to Vote on Constitutional Amendment to Give Courts Discretion on Bail
NJ Constitution 1947: http://www.njleg.state.nj.us/lawsconstitution/constitution.asp

http://www.njleg.state.nj.us/2014/Bills/SCR/128_I1.HTM
CONSTITUTIONAL AMENDMENT TO ALLOW A COURT TO ORDER PRETRIAL DETENTION OF A PERSON IN A CRIMINAL CASE
Do you approve amending the Constitution to allow a court to order pretrial detention of a person in a criminal case? This would change the current constitutional right to bail. The change to the Constitution would mean that a court could order that a person remain in jail prior to trial, even without a chance for the person to post bail, in some situations. The amendment also removes language in the Constitution about bail eligibility for death penalty cases. The death penalty no longer exists in New Jersey.

INTERPRETIVE STATEMENT
The Constitution currently requires a court to grant bail to a jailed person in a criminal case before trial. If the person posts bail, the person is released from jail pending trial. The amendment would give a court the option of ordering a person to remain in jail in some situations. The court could order such detention based upon concerns that the person, if released: will not return to court; is a threat to the safety of another person or the community; or will obstruct or attempt to obstruct the criminal justice process. The amendment authorizes the Legislature to pass laws concerning pretrial release and pretrial detention. The amendment would take effect on January 1, 2017 to allow any new laws to be enacted and their requirements to be established. The amendment would also remove language in the Constitution about bail eligibility for death penalty cases. The death penalty no longer exists in New Jersey.
http://blog.nj.com/new_jersey_opinion/print.html?entry=/2014/07/opinion_fix_njs_broken_bail_system_that_blindly_incarcerates_the_poorest_regardless_of_risk_to_the_p.html
http://njtoday.net/2014/08/04/assembly-approves-bail-reform-measures/
"Today the New Jersey legislature voted in a bi-partisan effort to fix our broken bail system. The reforms New Jersey passed today—and the way those reforms were enacted-should become a model for the nation."
http://www.drugpolicy.org/news/2014/08/new-jersey-assembly-passes-major-bail-reform-legislation-which-now-moves-governor-chris