Podcast: Play in new window | Download () | Embed
Subscribe: Apple Podcasts | Email | RSS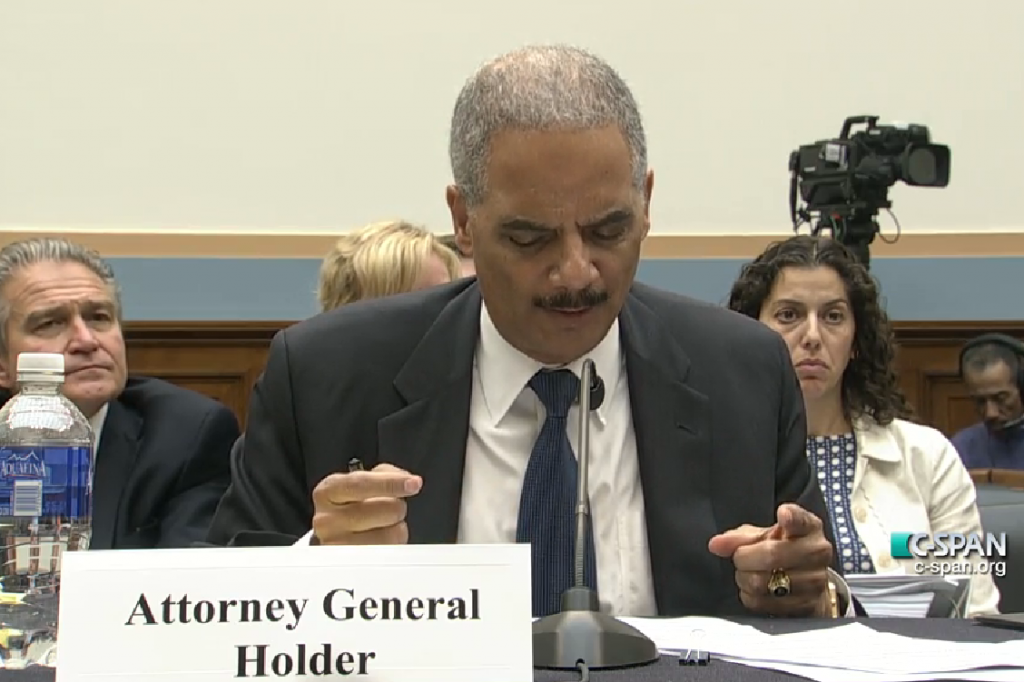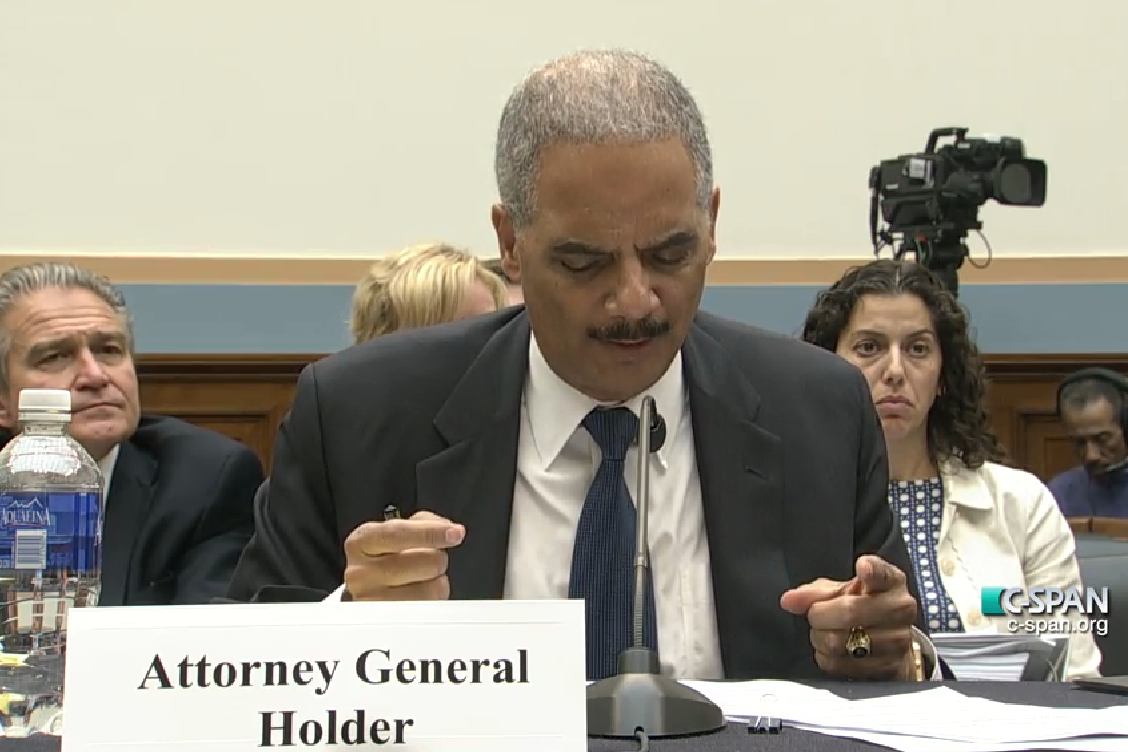 April 12, 2014 Broadcast on the NoAgendaStream.com
http://www.thirdrailblog.com/audio/Agenda31.April12.2014.mp3
Today's Show Topics and Relevant Links
Where Do I Sign Up to Have An Insane Judge?
Can a suspended Cook County judge return to the bench after being declared legally insane at the time she shoved a sheriff's deputy in 2012?
For the first time in Illinois, attorneys on the case say, a judicial disciplinary panel has begun tackling the question of whether a judge whose psychotic episodes can apparently be controlled through medication should be allowed to return to the bench.
Judge Cynthia Brim, 55, testified before the Illinois Courts Commission for more than two hours on Friday in a bid to save her $182,000-a-year job. The seven-member panel – made up of judges from outside of Cook County as well as two citizens – will later issue a written decision.
Full Story at: http://www.chicagotribune.com/news/local/breaking/chi-judge-wants-back-on-bench-after-insanity-ruling-20140328,0,7568123.story
List of Grand Jurists in Scott County Iowa is Public Record, But Court House Refuses to Make Public
In June 2011, the Scott County Attorney sent a letter to the then empaneled grand jurors that said in part, "The Attorney General has advised the clerk that grand juror names and contact information are available upon request under Iowa's Open Records law, and are not exempt from disclosure." Full letter is here.
On April 11, 2012 Todd McGreevy sought the current grand jury list from the clerk of the court and was denied.
Here's Iowa Open Records Law Chapter 22
http://coolice.legis.iowa.gov/cool-ice/default.asp?category=billinfo&service=iowacode&ga=83&input=22
22.2 RIGHT TO EXAMINE PUBLIC RECORDS — EXCEPTIONS.

1. Every person shall have the right to examine and copy a public
record and to publish or otherwise disseminate a public record or the
information contained in a public record. Unless otherwise provided
for by law, the right to examine a public record shall include the
right to examine a public record without charge while the public
record is in the physical possession of the custodian of the public
record. The right to copy a public record shall include the right to
make photographs or photographic copies while the public record is in
the possession of the custodian of the public record. All rights
under this section are in addition to the right to obtain a certified
copy of a public record under section 622.46.
2. A government body shall not prevent the examination or copying
of a public record by contracting with a nongovernment body to
perform any of its duties or functions.
3. However, notwithstanding subsections 1 and 2, a government
body is not required to permit access to or use of the following:
a. A geographic computer database by any person except upon
terms and conditions acceptable to the governing body. The governing
body shall establish reasonable rates and procedures for the
retrieval of specified records, which are not confidential records,
stored in the database upon the request of any person.
b. Data processing software developed by the government body,
as provided in section 22.3A.
Check this page out for the efforts made back in 2011 by Iowans For Accountability
http://scottcountyifa.blogspot.com/2011/08/ifa-open-letter-to-scott-county-grand.html
2nd Hour
Condi Rice Joins Dropbox.com Board
Internet Revolt Begins as Condi Rice Joins Dropbox Board
http://www.wired.com/2014/04/dropbox-rice-controversy/
Choosing Condoleezza Rice for Dropbox's Board is problematic on a number of deeper levels, and invites serious concerns about Drew Houston and the senior leadership at Dropbox's commitment to freedom, openness, and ethics. When a company quite literally has access to all of your data, ethics become more than a fun thought experiment.
Why Condoleezza Rice should not hold power at Dropbox… full story at:
http://www.drop-dropbox.com
Congressman Poe Questions Attorney General Holder on NSA Related Prosecutions, Seizing 6 Month Old Emails With No Warrant, and Status of Drone Usage by DOJ Agencies
Bureau of Land Management Standoff at Bundy Ranch in Nevada Ends Peacefully
http://abcnews.go.com/US/nevada-cattle-rancher-wins-range-war-federal-government/story?id=23302610
http://www.infowars.com/nevada-governor-blasts-feds-first-amendment-area-in-bundy-dispute/
THE Bureau of Land Management is backing away from the Bundy Ranch citing "safety issues" here is the statement released Saturday morning:
"As we have said from the beginning of the gather to remove illegal cattle from federal land consistent with court orders, a safe and peaceful operation is our number one priority. After one week, we have made progress in enforcing two recent court orders to remove the trespass cattle from public lands that belong to all Americans.
Based on information about conditions on the ground, and in consultation with law enforcement, we have made a decision to conclude the cattle gather because of our serious concern about the safety of employees and members of the public.
We ask that all parties in the area remain peaceful and law-abiding as the Bureau of Land Management and National Park Service work to end the operation in an orderly manner."
Full Story:
http://benswann.com/breaking-deal-reached-between-blm-and-clive-bundy/
PLUS FAA Creates No Fly Zone Over Bundy Ranch
http://benswann.com/faa-creates-no-fly-zone-over-bundy-nevada-ranch/
Gary Franchi's Next News Network Coverage
Article V Convention for Balanced Budget Amendment??
From Michael Badnarik's site, ConstitutionPreservation.org, he recommends reading:
http://www.newswithviews.com/Vieira/edwin263.htm
LANSING, Mich., April 4, 2014– Michigan's recently passed resolution calling for an Article V convention of the states to amend the federal Constitution may have been the catalyst to finally put the process in motion. At the magic number of 34, Michigan joins multiple other states that have successfully passed a resolution calling for a federal balanced budget amendment (BBA). Tennessee passed its BBA resolution only a couple weeks before Michigan.
Read more: http://benswann.com/michigan-triggers-article-v-constitutional-convention/
US Citizens Not Envisioned in the US Constitution
… citizens of the District of Columbia were not granted the
privilege of litigating in the federal courts on the ground of
diversity of citizenship. Possibly no better reason for this
fact exists than such citizens were not thought of when the
judiciary article [III] of the federal Constitution was drafted.
… citizens of the United States** … were also not thought of;
but in any event a citizen of the United States**, who is not a
citizen of any state, is not within the language of the [federal] Constitution.
[Pannill v. Roanoke, 252 F. 910, 914]
More related citations at http://www.supremelaw.org/rsrc/twoclass.htm