Podcast: Play in new window | Download () | Embed
Subscribe: Apple Podcasts | Email | RSS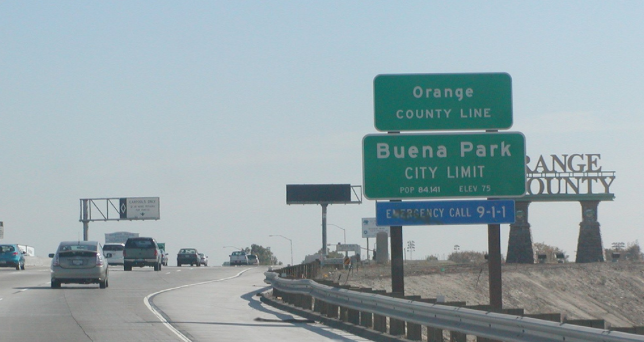 April 5, 2014 Broadcast on the NoAgendaStream.com
http://www.thirdrailblog.com/audio/Agenda31.April05.2014.mp3
Today's Show Topics and Relevant Links
Maps!
Turns out the Feds have codes for each county too…
http://en.wikipedia.org/wiki/FIPS_county_code

The FIPS county code is a five-digit Federal Information Processing Standard (FIPS) code (FIPS 6-4) which uniquely identifies counties and county equivalents in the United States, certain U.S. possessions, and certain freely associated states. The first two digits are the FIPS state code and the last three are the county code within the state or possession. On September 2, 2008, FIPS 6-4 was one of ten standards withdrawn by NIST as a Federal Information Processing Standard.[1] FIPS 6-4 was replaced by INCITS 31:2009.[2] County FIPS codes in the United States are usually (with a few exceptions) in the same sequence as alphabetized county names within the state. They are usually (but not always) odd numbers, so that new or changed county names can be fit in their alphabetical sequence slot.
http://en.wikipedia.org/wiki/Counties_of_the_United_States


Feds Working Hard For Ya
http://readersupportednews.org/opinion2/277-75/22810-how-the-fbi-routinely-breaks-the-law-and-endangers-lives
How the FBI Routinely Breaks the Law and Endangers Lives
By Carl Gibson, Reader Supported News
28 March 14
In December 2012, documents revealed by a FOIA request from the Partnership for Civil Justice Fund showed that the FBI was investigating the Occupy Wall Street movement – a movement that explicitly operated on principles of nonviolence and direct democracy – for "criminal activity" and "domestic terrorism." Those documents also revealed the FBI's knowledge of a November 2011 assassination plot in which leaders of the Occupy Houston movement were targeted. In these public documents the FBI redacted the names of the individuals and/or groups plotting the assassination with high-powered rifles, and never approached anyone at Occupy Houston alerting them that their lives were in danger.
Ryan Noah Shapiro, a Ph.D. candidate at MIT, alleges that the FBI has further knowledge of the assassination plot but is actively withholding that information from the public. This week, Federal District Judge Rosemary Collyer sided with Shapiro in court, giving the FBI a deadline of April 9 to either turn over the additional documents related to the Occupy Houston assassination plot, or provide a more detailed explanation of why they wouldn't, beyond their previous assertion of "national security."
"Since its earliest days, the FBI has viewed and treated political dissent as a security threat. This remains very much the case," Shapiro told Reader Supported News on Wednesday. "The FBI has provided zero evidence to support such a contention. And that's exactly what the judge just ruled in my lawsuit against the FBI for these records."
Deputy Attorney General James Cole from the DOJ Answers Questions About How Many Criminal Charges Have Been Filed as a Result of the Seizure of American's Telephone Meta Data
New Housing & Mortgage Legislation Coming out of DC to Help the Slaves
http://thehill.com/blogs/on-the-money/housing/202031-senate-banking-sets-housing-markup
The Senate Banking Committee next month plans to mark up legislation that would significantly curb the government's role in the housing market.
Chairman Tim Johnson (D-S.D.) and Sen. Mike Crapo (R-Idaho), who drafted the bipartisan compromise, on Friday said the panel will take up the bill on April 29.
http://www.counterpunch.org/2014/03/26/the-economic-scam-of-the-century/
MARCH 26, 2014
Government Backing for Toxic Mortgage Securities?
The Economic Scam of the Century
by MIKE WHITNEY
The leaders of the U.S. Senate Banking Committee,  Sen. Tim Johnson (D., S.D.) and Sen. Mike Crapo (R., Idaho),  released a draft bill on Sunday that would provide explicit government guarantees on mortgage-backed securities (MBS) generated by privately-owned banks and financial institutions. The gigantic giveaway to Wall Street would put US taxpayers on the hook for 90 percent of the losses on toxic MBS the likes of which crashed the financial system in 2008 plunging the economy into the deepest slump since the Great Depression. Proponents of the bill say that new rules by the Consumer Financial Protection Bureau (CFPB) –which set standards for a "qualified mortgage" (QM)– assure that borrowers will be able to repay their loans thus reducing the chances of a similar meltdown in the future. However, those QE rules were largely shaped by lobbyists and attorneys from the banking industry who eviscerated strict underwriting requirements– like high FICO scores and 20 percent down payments– in order to lend freely to borrowers who may be less able to repay their loans.  Additionally, a particularly lethal clause has been inserted into the bill that would provide blanket coverage for all MBS  (whether they met the CFPB's QE standard or not) in the event of another financial crisis. Here's the paragraph:
"Sec.305. Authority to protect taxpayers in unusual and exigent market conditions….

If the Corporation, the Chairman of the Federal Reserve Board of Governors and the Secretary of the Treasury, in consultation with the Secretary of Housing and Urban Development, determine that unusual and exigent circumstances threaten mortgage credit availability within the U.S. housing market, FMIC may provide insurance on covered securities that do not meet the requirements under section 302 including those for first loss position of private market holders." ("Freddie And Fannie Reform – The Monster Has Arrived", Zero Hedge)
The IRS Just Made A Crucial Ruling About Bitcoin
http://www.businessinsider.com/irs-bitcoin-is-property-not-currency-full-release-2014-3
The IRS has ruled Bitcoin should be treated as property, not as currency, for tax purposes. According to Bitcoin tax expert Tyson Cross, this will create a significant burden on Bitcoin users, as every transaction they ever make using the digital currency will have to be reported in some way.
That would not be the case if it had been ruled a digital currency.
"Users will have to track their transactions and determine the amount of their taxable gain each time," he told BI in an email. "It's quite a burden. The rules on taxing foreign currency provide an exception for 'personal transactions' for that very reason. It would be great to have that exception (or something similar) apply to bitcoins as well."
But Cross adds the IRS' guidance may not stand forever. The Treasury Department should now begin developing formal regulations tailored to digital currencies.
"That typically begins with a request for public comments, which was included in the notice," he said. "Tax professionals can then identify issues and advocate possible solutions.  So between now and the issuance of actual regulations (which takes years), there's ample opportunity to shape the tax treatment."
The agency says anyone who holds the currency will have to calculate its value from the date it was received to determine whether a gain or loss was realized, and report the result.
If you've done any Bitcoin mining, the fair market value of the virtual currency as of the date of receipt is includible in gross income.
If you pay anyone in Bitcoin, you must file a W-2.
Gov-Cos Gone Wild
Admin Warrantless Arrest and Abuse in Cedar Rapids
Court Order: "The June 2008 Cedar Rapids flood did not suspend the Fourth Amendment."
The 8th U.S. Circuit Court of Appeals in St. Louis
has refused to dismiss allegations
that a pair of Iowa police officers arrested a breastfeeding mother in her home, and then insisted on watching her as she used the bathroom.According to reports, police officers went to the home of Chelsea Bechman late in the evening of March 29, 2009, after they had stopped her husband, Timothy, for a traffic violation in Cedar Rapids, a city of more than 128,000 and the state's second-largest.Timothy Bechman had been driving his wife's car when Officer Mitchell Magill found in his vehicle's computer database that there was a "possible" warrant out for Chelsea Bechman for failure to produce proof of automobile insurance from a traffic citation exactly two years earlier, March 29, 2007.When officers arrived at her home, Mrs. Bechman was holding her 10-month-old child in her arms. She informed the officers, correctly as it turned out, that the warrant had been recalled. According to court documents, the warrant was recalled Sept. 26, 2008, and faxed that same day to the Cedar Rapids Police Department.Because of the "hit" in the computer, however, the officers insisted on taking her to the police station in order to check on the warrant's status.
From the Court Order:

Because we affirm the district court's denial of qualified immunity on the grounds of the warrantless arrest, we do not address whether the humiliating indignities suffered by Bechman as a result of these officers' conduct constitute an independent rationale for a § 1983 claim of unreasonable seizure.
III. CONCLUSION
We affirm.
The Court Order in full, is located here:
http://media.ca8.uscourts.gov/opndir/14/03/131142P.pdf
Judge: Probation for du Pont heir in daughter rape because 'he would not fare well' in prison
A Superior Court judge who sentenced an heir to the du Pont fortune to probation for raping his 3-year-old daughter wrote in her order that he "will not fare well" in prison and suggested that he needed treatment instead of time behind bars, according to Delaware Online.
Court records show that in Judge Jan Jurden's sentencing order for Robert H. Richards IV she considered unique circumstances when deciding his punishment for fourth-degree rape. Her observation that prison life would adversely affect Richards confused several criminal justice authorities in Delaware, who said that her view that treatment was a better idea than prison is typically used when sentencing drug addicts, not child rapists.
Jurden gave Richards, who had no previous criminal record, an eight-year prison term, but suspended all the prison time for probation.
"Defendant will not fare well in Level 5 [prison] setting," she wrote in her order.
 METRIC ALERT
Cook County Illinois Judge wants back on bench after insanity ruling
http://www.chicagotribune.com/news/local/breaking/chi-judge-wants-back-on-bench-after-insanity-ruling-20140328,0,7568123.story
Can a suspended Cook County judge return to the bench after being declared legally insane at the time she shoved a sheriff's deputy in 2012?
For the first time in Illinois, attorneys on the case say, a judicial disciplinary panel has begun tackling the question of whether a judge whose psychotic episodes can apparently be controlled through medication should be allowed to return to the bench.
METRIC ALERT 
Concealed gun permit applications overwhelm Orange County
http://www.latimes.com/local/la-me-0321-concealed-weapons-20140321,0,5723440.story#axzz2x860y7ms
The county, unlike most others, started taking applications after a court ruling relaxed restrictions on the permits, but now finds itself struggling to handle onslaught.
The staggering backlog of applications for concealed weapons permits in Orange County has grown to almost 3,000 and some applicants said they've been told it may be years before their paperwork is fully processed.
The flood of applications was triggered by a pro-gun appeals court ruling that relaxed the restrictions on who could carry weapons. Most counties in the state have opted to wait for a likely appeal, but Orange County has gone the other way — taking applications from those who claim they need to carry a weapon for their own protection or safety.
Sheriff's Department officials said they are scrambling to speed up the process and deal with the thousands of gun applications that have rolled in since February. The department has received four times the applications it typically receives in an entire year.
"There's just no way this pace keeps up," said Lt. Jeff Hallock, the department's spokesman.
Sheriffs Asked to Disarm at the State Capital in Oklahoma