Podcast: Play in new window | Download (139.0MB) | Embed
Subscribe: Apple Podcasts | Email | RSS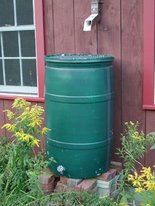 March 22, 2014 Broadcast on the NoAgendaStream.com
http://www.thirdrailblog.com/audio/Agenda31.March22.2014.mp3
Today's Show Topics and Relevant Links
Agenda 21 Bad & Here's A Great Resource as to Why
Excellent Primer on Agenda21 Origins, Goals and Mission
According to its authors, the objective of sustainable development is to integrate economic, social and environmental policies in order to achieve reduced consumption, social equity, and the preservation and restoration of biodiversity. Sustainablists insist that every societal decision be based on environmental impact, focusing on three components; global land use, global education, and global population control and reduction. Read more at:
http://www.AmericanPolicy.org/agenda21/
Who Owns the Rain that Falls on YOUR Roof?
RICO Lawsuit Guide?
I. INTRODUCTION
§ 1 Scope Note
"RICO" is the acronym for the Racketeer Influenced and Corrupt Organizations Act, codified as Title IX of the Organized Crime Control Act of 1970.1 The full text of the key sections of the RICO statute are included as Appendix A.
With its charge of "racketeering" and its threat of treble damages and attorneys' fees, RICO is the blunt instrument of civil litigation. RICO's requirements of a culpable "person" who conducts the affairs of a distinct "enterprise" through a "pattern" of "racketeering" in a way that proximately causes injury can make RICO complex and mystifying. Adding to the complexity is the historical failure of the courts to agree on how to interpret several key provisions of the broadly drafted RICO statute. This treatise seeks to demystify RICO by focusing first on the elements common to all civil RICO claims, then on the specific issues that have most perplexed the courts and practitioners.
In representing both plaintiffs and defendants in RICO cases, we have found this outline to be a valuable resource throughout the litigation process. Section 91 contains a checklist of essential allegations. Lawyers should review that list when deciding whether they have a RICO claim or to get ideas about how a RICO claim might be attacked.
Full document: http://jenner.com/system/assets/assets/5510/original/Civil_20RICO_202011_complete.pdf?1323113813

Barry Speaking at UC Irvine Commencement?
WatchDog Wire Transparency in Gov-Co Audit

Irvine Police Chief Not Lawfully Appointed
Letter from Irvine PD that no record exists of City Council Appointing David Maggard Chief
Re: August 21,2013 Request Public Information Officer
Dear Mr. Eib:
As you know, I represent the Irvine Police Department ("Department") and respond by
authority of the Chief of Police, David L. Maggard, Jr. to California Public Records Act
("CPRA") request dated August 21, 2013 that was sent to the Irvine Public Information
Officer. Your August 21, 2013 letter was received on August 26, 2013 and requested:
• Minutes from the Irvine City Council where David L. Maggard, Jr. was appointed
Chief of Police.
This information is nonexistent.
If you have questions about the foregoing response, please contact me.
Sincerely,
Mike Hallinan
Police Lieutenant
Office of Professional Standards

A31 METRIC ALERT: Is your Sheriff and Chief of Police in your area sworn and subscribed to their oaths of office lawfully?
A31 METRIC ALERT:Fluoride Action Network: Towns That Have Rejected Fluoridation of Water Supply Since 2010
Selective Service Misinterprets Corey's Request to Withdraw His Signature, Not Withdraw Registration - They Can Register the BC They Own
Doc. No. CBE-03042014-SSR
March 4, 2014
Corey Eib
c/o 1278 Glenneyre #261
Laguna Beach, California
Non-domestic
Selective Service System
Data Management Center
P.O. Box 94638
Palatine, IL 60094-4638
RE: Signature Rescission Selective Service #6917341460
To Whom It May Concern,
I recently became aware of the voluntary and political nature of U.S. citizenship, I have no interest or desire to participate in the system of government as a U.S. citizen. Had it been made known to me the political and contractual obligations when I was induced to sign the above referenced Selective Service registration card, I would not have done so. For that reason and on that basis, I am hereby repudiating and rescinding my signature on the above referenced Selective Service Registration card and declare void any and all forms, cards, and instruments which may evidence the said mistake.
As stated above, had I been made aware of the totality of circumstances surrounding the signing of the above referenced selective service registration card, I would not have done so. Therefore this notice to rescind, repudiate and declare void the signature(s) of the Selective Service Registration card is done nunc pro tunc, which means now for then. My consent was not obtained with the full knowledge of the totality of circumstances regarding registration with the Selective Service, any signature or document which evidences this mistake is rescinded as if consent had never been obtained.
Acknowledgement of receipt and compliance is respectfully requested.
Sincerely,
(from Word doc supplied by Corey)
(copy below from scan of response letter linked below)
March 13, 2014
Dear Mr. Eib:
We are responding to your recent letter concerning cancellation of your
registration with Selective Service.
Once a registration has been filed with the Selective Service System, the
Military Selective Service Act contains no provision for withdrawing it.
The only Selective Service process now is that of registration. Once a man has registered his only obligation is to keep Selective Service notified of changes in his current address until he reaches age 26. At this time, we are not classifying registrants; that is, we are not determining whether they qualify for a deferment or exemption and whether they meet the physical, mental, and moral standards of acceptability for military service. We only make these determinations if we start inducting young men into the armed forces during a mobilization in a national emergency.
We hope this information is of assistance to you. Sincerely,
Enclosure
JEM/AG
L052
~.i!4fr
Susan A. Cappo
Manager, Data Management Center
Selective Service Letter to Corey Eib March 2014 PDF